Wildlife Management – Alabama Hunting Land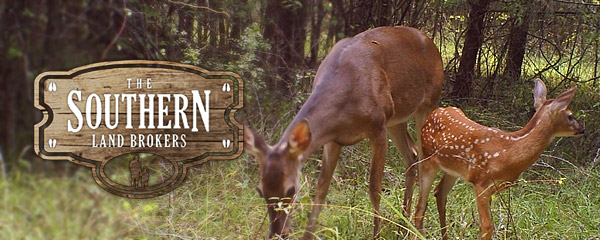 Alabama is a state that is very fortunate to have an abundance of wildlife along with longer than average hunting seasons.
The Southern Land Brokers have built a strong reputation when it comes to managing wildlife for our clients and landowners.
When buying a piece of property for hunting purposes, there are certain factors that determine how the wildlife can be managed. Some of the most important factors are wildlife habitat, food sources, cover or bedding areas and water availability. Some properties need very little to maximize the wildlife potential and some properties will need a little more work and attention to create an environment suitable for growing and maintaining quality wildlife. When it comes to Alabama hunting land, we mainly focus on Whitetail deer and Eastern wild turkeys.
Wildlife habitat is the overall environment in which these animals will live, feed, mate and bed. Whitetail deer and turkeys need a good habitat to grow and reproduce. When it comes to habitat, these animals will always migrate to the best areas that they can find in their home range. A landowner that creates this habitat and implements a good management program will have a great advantage over his or her neighbors who do not do anything to improve the condition of their wildlife habitat.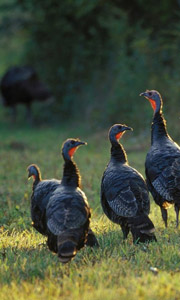 Food sources are always at the top of the priority list. The Southern Land Brokers will sit down with our management clients after thoroughly surveying a property and help them decide what the best feeding practices are for their property. Since all properties are different, we design custom plans for each property depending on what the client desires. We will provide consulting or direction and in many cases, we handle the execution of the plan completely. When it comes to food sources, we like to maximize natural browse with the use of fertilizers along with opening up areas for browse to receive sunlight. A good program will include this along with wildlife food plots that produce both summer and winter crops for the deer and turkeys to use.
Soybeans, corn, and peas are very good for spring and summer forage.

---
In late summer and early fall we like to plant a winter mix of ryegrass, oats, or wheat for the deer to use throughout the winter.

---
Along with the food plots, we highly recommend a supplemental feeding program including using trough feeders to provide corn, beans or pelleted protein. A variety of minerals can also be distributed in these feeding stations.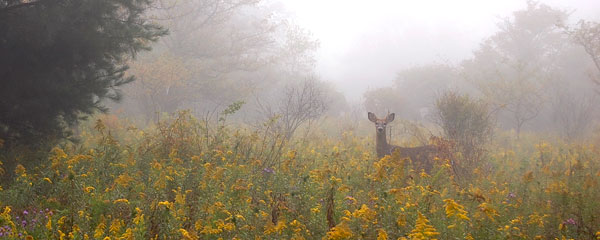 The next important factor is cover. Both deer and turkeys need cover for security and to hide from predators. Cover is also important for bedding areas and hiding offspring. Deer in our state love briar thickets and cedar thickets. Any area where the animals feel safe will keep them on your property. These areas are normally close to feeding or water areas. It is essential to a good wildlife management program and if the area is not naturally occurring, then it must be built. Small clearcuts are perfect for this type of habitat two or three years after cutting. The natural regeneration will produce great cover along with an abundance of browse for feeding.
The last factor is water availability. It is ideal to have a flowing creek, pond or a lake on the property so that the wildlife doesn't have to travel off of your property to get water. In many cases The Southern Land Brokers will create watering areas if they are not on the property. After looking at the best pond sites, we will create small ponds or large lakes for our clients. Water is just as important as the prior elements because like food and cover- it will hold the animals on your property.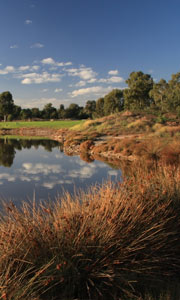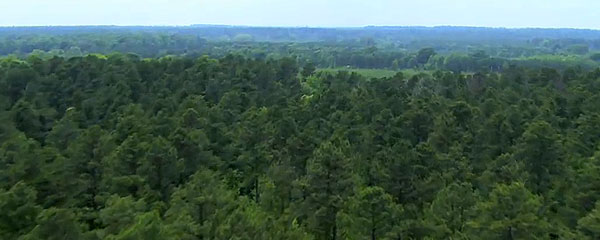 The Southern Land Brokers are at the forefront when it comes to managing Alabama properties. We currently manage over five thousand acres and have been doing so for over fifteen years. Our staff are landowners and we all understand how important it is to maximize the wildlife potential on any piece of property.
When it comes to managing Alabama hunting land, The Southern Land Brokers will provide the best services by working with landowners to design and implement custom programs for each piece of property.
Maximizing wildlife potential adds value to property and we make sure it is done right.
Get Started
Are you ready to list your land with The Southern Land Brokers? Click below to send us an email, and we will respond immediately to let you know how we can assist you. Remember, with The Southern Land Brokers, you get access to:
Maximum Exposure
Digital + Traditional Advertising
Land Management Services
Honest and Dedicated Staff
Trust your investment to the professionals at The Southern Land Brokers. Click below to get started, and let us know how we can assist you.
Click Here to Get Started!