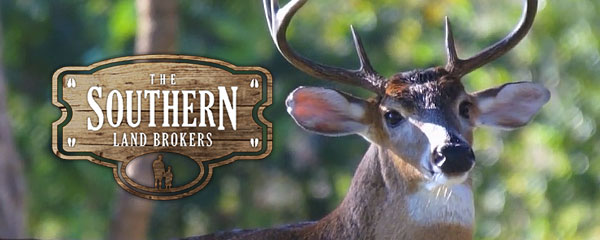 Alabama Land for Sale
The Southern Land Brokers lead the way when it comes to Alabama land for sale.
Here's the deal: We understand all of the important factors that go into your decision to buy or sell land in Alabama. Assisting clients in the buying or selling of land is what we do best. All of our brokers work under the company mission statement of "Integrity First." Our company believes in hard work and honesty from listing to closing.
When selling a property we will make sure that we keep our clients interest in mind at all times during the process. The decision to sell your land with us is something that we take very seriously. Our goal is provide total satisfaction to our clients and build a relationship that will last for many years.
What We Do:
We look at every property individually. After we receive a call from a seller, we put a process into place that will determine our marketing strategy for the property. Each property is different and each situation is different. We like to focus on realistic results for our clients. After meeting with a client, we will sit down and review what the best sale plan is while keeping all of the client's needs and desires in mind.

The Southern Land Brokers is on the cutting edge of today's technology and we have a team of experts who will consult with the client to develop a sale plan. We employ an advertising mix that can include television, radio, print, internet and social media. Along with these advertising avenues, our company relies on our reputation in Alabama. We have an extensive network in place all over the South and we will use that along with our team of marketers to sell your property.
When you list with The Southern Land Brokers you can expect the highest level of professionalism.
Our brokers believe in keeping our clients informed throughout the sales process. We are available to answer any questions and provide assistance and insight while selling your property.
When it comes to buying land, we excel in finding the right property for our clients. We will always listen carefully to bring our buyers what they want. Whether it is Alabama timberland, Alabama hunting land, recreational property or Alabama farmland for sale- we can provide our buyers with the best choices and the best properties.
Everyone on our team is a landowner. We understand every facet of land ownership. This is something unique that makes us who we are. We can assist our buyers with many ideas and input that is normally not available from other companies. Our clients range from people looking for small tracts for a family hunting getaway to customers looking for huge investment tracts. We put the same amount of effort into every client.
The Southern Land Brokers from vcptv.com.
There are many real estate companies around but when it comes to selling or buying property in Alabama – there is only one choice. The Southern Land Brokers is a company dedicated to land sales. We would love the opportunity to work with you on your next land transaction.
We look forward to hearing from you soon!