Selling Alabama Hunting Properties
Company Overview
The Southern Land Brokers is a real estate company that focuses primarily on the sale of land in the south. The Southern Land Brokers utilizes an experienced team of professionals along with cutting edge technology and an extensive network to obtain results for our clients and customers. We pride ourselves on being the best in the business and have become one of the fastest growing, most recognized land companies in Alabama. Our company is based on strong principles and putting the client's needs above everything else. Our motto is " Integrity First" and it is how we conduct business on a daily basis.
Owner
David Harrell
has over 15 years of experience representing buyers and sellers in the sale and purchase of recreational, timberland and farmland in the south. David has been an avid outdoorsman his entire life and enjoys working with landowners to develop and
manage their properties
so that they can get the best use and the highest return on their investments. David has founded this company on the principles of honesty, hard work and integrity. David has a team of agents, contractors, bankers, attorneys and other specialists that help to make the sale or purchase of land as easy as possible for his clients.
Why List Your Property with Us
At The Southern Land Brokers, we are at the forefront when it comes to marketing a property for our sellers. We use a unique and multi-faceted approach to selling each client's piece of property. When you list your property with The Southern Land Brokers, you can be sure that your property will be getting maximum exposure in today's complex market. We will evaluate the property and our team of marketing professionals will then determine what the best strategy for advertising the listing is. We currently have one of the best websites in the business and support a very high traffic volume. Along with the website and strong online presence, we utilize all other advertising mediums as well. We include television, radio, social media and traditional print to get the perfect advertising mix to create maximum exposure for all of our listings. When you list your property with The Southern Land Brokers, you can rest assured that it is being seen by the right people who are in the market to buy Alabama land for sale.
How We Provide For You
The Southern Land Brokers also prides itself on being the best when it comes to representing buyers looking to purchase the perfect piece of property. As landowners ourselves, we realize and appreciate the importance of having true professionals on your side during the purchase of land. We will be by your side from start to finish during a land transaction. We assist our buyers in every way possible offering an array of services and knowledge during the process. We are proud to help buyers determine the best property for their needs and help them get the best use or the highest return on their investments. Regardless of whether it is timberland, farmland or that dream property used for recreational or hunting purposes, we will be there for you.
Integrity First.
Get Started

Are you ready to list your land with The Southern Land Brokers? Click below to send us an email, and we will respond immediately to let you know how we can assist you. Remember, with The Southern Land Brokers, you get access to:

Maximum Exposure
Digital + Traditional Advertising
Land Management Services
Honest and Dedicated Staff

Trust your investment to the professionals at The Southern Land Brokers. Click below to get started, and let us know how we can assist you.
Land Management and Land Services
Our team is also very happy to assist all of our clients with any Alabama land services. Along with land sales and land purchases, we provide many other land services as well.
These land services are a big part of what we provide for our clients long after the sale has closed.
---

The Southern Land Brokers are very involved in the
management of timber
, wildlife and all areas of land development. We can build lakes, duck ponds, roads, fences, cabins or anything else to help develop a property.
---

When it comes to Alabama timberland, we stand above our competition. We can provide insight or be directly involved in timber appraisal and
timber managemen
t. We provide services like planting, harvesting, thinning,
controlled burning
, and marketing timber.
---

The Southern Land Brokers will also help develop and build interior roads, wildlife food plots, fire breaks, ponds, lakes and cabins and lodges.
---

We are also very involved with our management clients when it comes to wildlife feeding programs and predator control. We can help landowners with
trapping and removing coyotes
, varmints, raccoons, and beavers.
---
Farmland Specialists
Joe Sorensen is one of our land agents who is very involved with Alabama farmland. Joe has been involved with farming and cattle applications his whole life and is very knowledgeable about buying and selling farmland in today's economy. In addition to farming, Joe has been involved in the outdoors since childhood and is an avid sportsman and landowner himself. Joe is passionate about whitetail deer hunting and deer management. He enjoys hunting all over the state and studying whitetail behavior and patterns in the South. Joe is involved with QDMA and the State Department of Conservation. He is a regular featured guest on outdoor radio shows in Alabama. Joe is a graduate of Troy University holding a degree in business. He resides in Montgomery County and has a strong network in the Pike Road/East Montgomery community.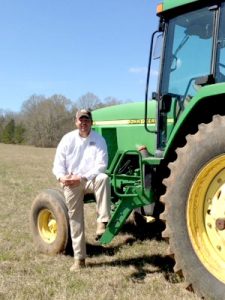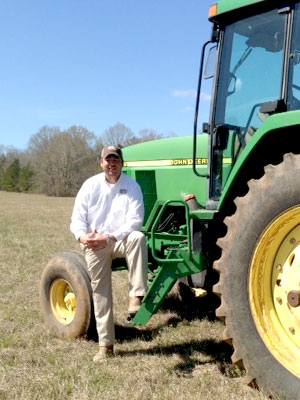 Company Interaction
The Southern Land Brokers also has the largest social media presence in the South. We take great pride in bringing interesting content and important current information to all of our friends and associates. The Southern Land Brokers Facebook Page has more than 6,000 likes and is constantly updated to provide outdoor-related content to our followers.
We provide a forum and a common area for outdoor enthusiasts from all over to come together.
Our annual Rut Report is highly regarded in the outdoor community. We also publish informational and subject-related blogs on our website to keep our friends updated on everything involved with Alabama land services and wildlife management.
At The Southern Land Brokers, we know how important our traditions are and we support our young outdoorsman in various ways.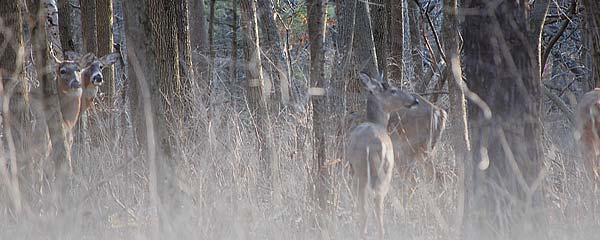 Why Us?
At The Southern Land Brokers – we have a simple mission. We strive to be the best each day for our clients. We will always be there for our customers from start to finish or from listing to closing. After the sale, we are available to help with any land services or land management that the client desires. When listing a property with The Southern Land Brokers, you can rest assured that your property is receiving maximum exposure and is being handled by true professionals who are experienced with land transactions and land ownership in Alabama. When it comes to selling or purchasing your land- The Southern Land Brokers is Alabama's premier land company.