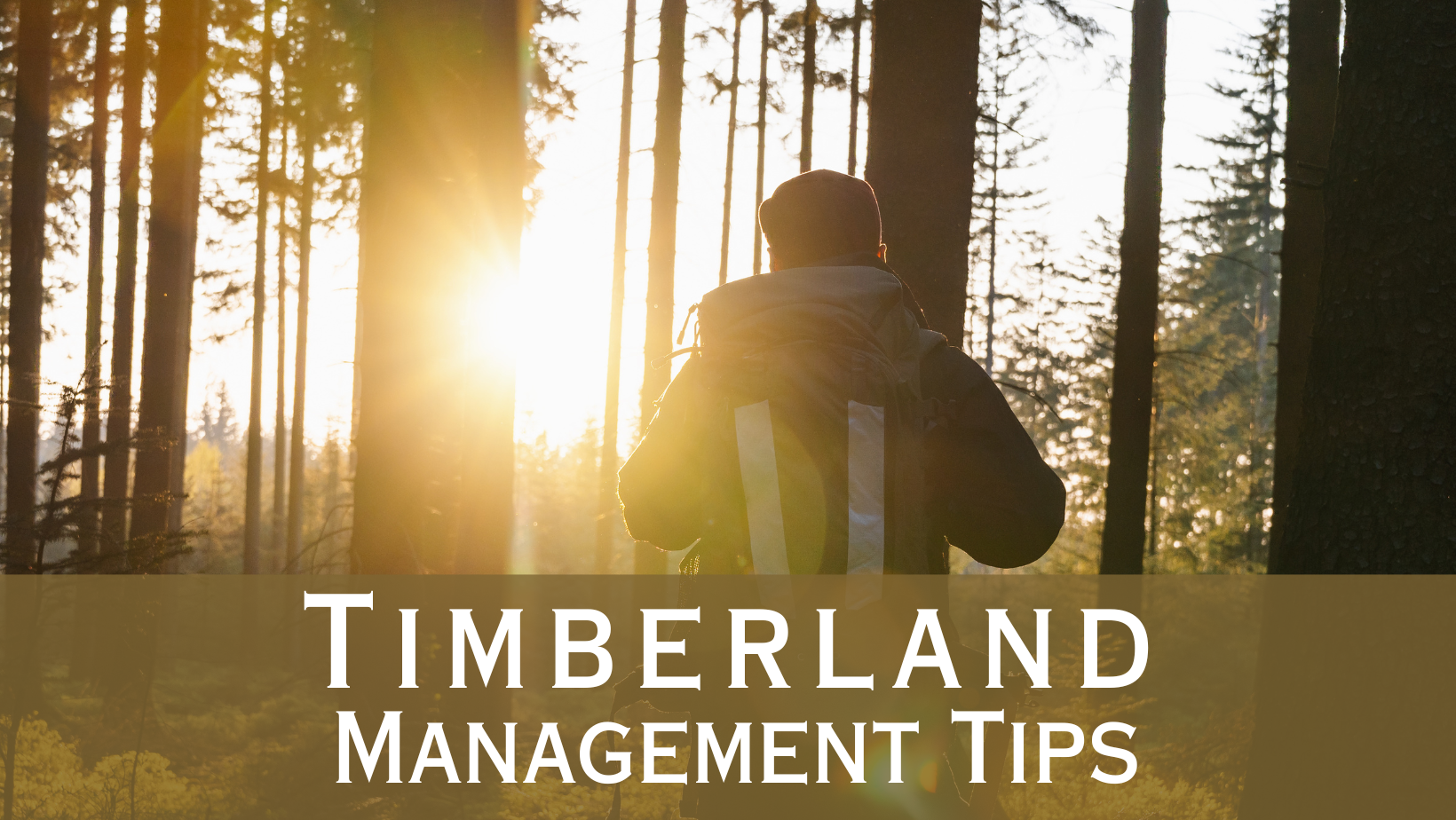 Sustainable Timberland Management: Ensuring a Thriving Future
In an era where environmental conservation is of paramount importance, timberland management plays a pivotal role in striking a balance between human needs and nature's well-being. Now we will explore the intricacies of responsible timberland management, focusing on six key aspects that collectively contribute to the long-term health of our forests and the vitality of our planet.
Sustainable Harvesting: Protecting the Forests' Lifeline
Sustainable timber harvesting is the cornerstone of responsible timberland management. It involves extracting timber in a manner that minimizes negative impacts on the forest ecosystem. This practice ensures that the forest can regenerate and thrive over time. Timberland owners and operators adhere to carefully crafted harvesting plans that consider factors such as tree age, species diversity, and environmental conditions.
Reforestation: Nature's Path to Recovery
The process of harvesting timber must be complemented by robust reforestation efforts. Reforestation involves planting new trees to replace those that have been harvested, thereby ensuring the continuous supply of timber while maintaining biodiversity. These efforts go beyond merely replanting; they aim to restore the forest to its natural state, fostering a resilient ecosystem.
Timber Stand Improvement: Enhancing Quality, Not Just Quantity
Managing timber stands isn't just about numbers; it's about quality. Timber stand improvement involves various practices such as thinning, pruning, and selective harvesting to enhance the overall health and vitality of the forest. Healthy, well-managed stands are better equipped to resist disease, pests, and adverse weather conditions, ultimately yielding higher-quality timber.
Fire Management: Nature's Controlled Burn
Controlling wildfires is a major concern, especially in regions prone to forest fires. Responsible timberland management incorporates controlled burns as a tool to reduce wildfire risk and improve forest health. These planned fires clear out dead vegetation and encourage the growth of fire-resistant flora. They also mimic the natural ecological cycle, which some plant species depend on for germination.
Invasive Species Control: Protecting Native Flora and Fauna
Invasive plant species can disrupt the delicate balance of a forest ecosystem. Timberland managers actively identify and control these invaders, preventing them from outcompeting native species and harming wildlife habitats. By doing so, they safeguard the biodiversity of the forest, ensuring that native flora and fauna can thrive.
Habitat Preservation: The Forest's Greatest Beneficiaries
Timberland is not just about timber; it's a vital habitat for countless species. Responsible management seeks to preserve critical habitats within timberland, protecting the homes and feeding grounds of wildlife. Through careful planning, timberland managers create buffer zones and designated areas where wildlife can flourish undisturbed.
In conclusion, timberland management is a complex, multifaceted endeavor that harmonizes human needs with nature's well-being. Sustainable harvesting, reforestation, timber stand improvement, fire management, invasive species control, and habitat preservation collectively ensure the long-term health of forests and the preservation of Earth's biodiversity.
By implementing these practices, we can enjoy the benefits of timber without compromising the well-being of our planet. As consumers and advocates, we have a role to play in supporting responsible timberland management and promoting a sustainable future for all. Our forests are not just a resource; they are a treasure that we must safeguard for generations to come.