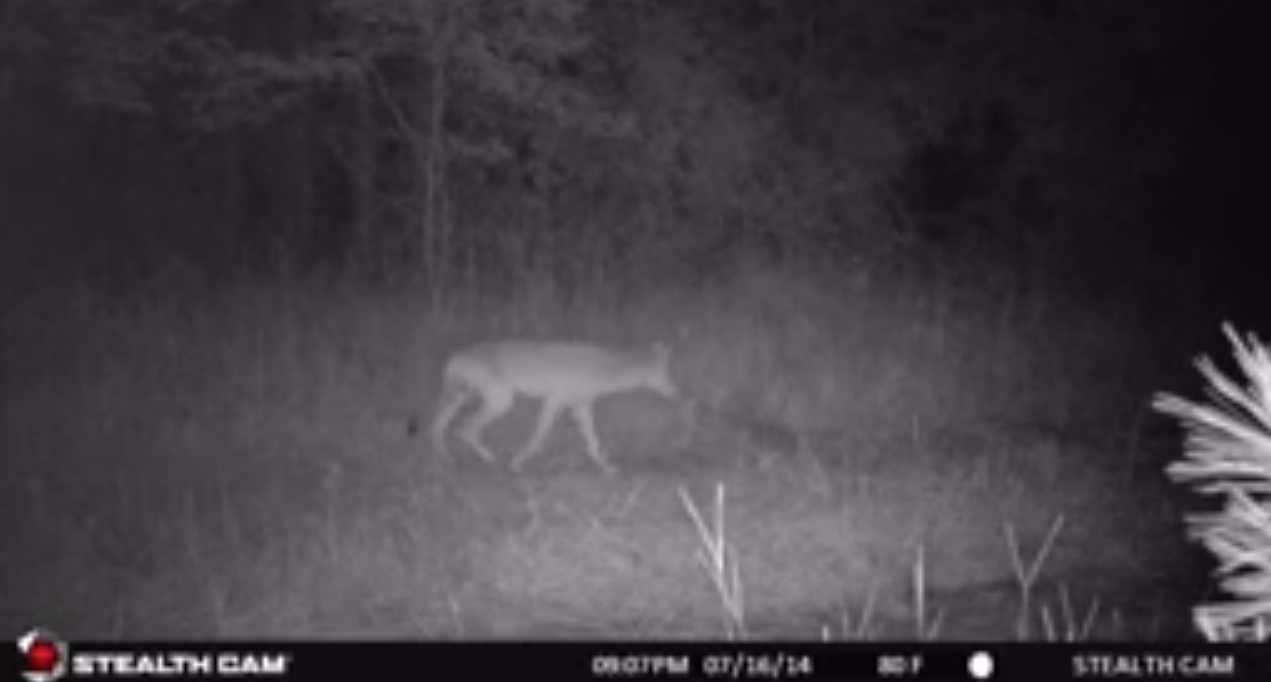 Is trapping ethical?
This blog response was written in response to a controversial video on our FaceBook page and the conversations stemming from it. Discussions about animal ethics is important. So, here's our two cents
Predators certainly play an important role in ecosystems.  Keeping populations of herbivorous creatures in check is arguably their most important.  Without predation, there is overpopulation.  Because resources are scarce, overpopulation of any creature within an ecosystem is detrimental.  Overpopulation can lead to inbreeding, which can lead to genetic abnormalities.  It can also cause scarcity among food and water, which leads to an unhealthy population.
So, we get the point.   Populations of animals need to be kept in check.  Overpopulation is a bad thing.  Hence, the predator is incredibly important to bring a balance within an ecosystem.  But what happens when predators become overpopulated?
In the American South, coyote is king.  Nothing eats coyotes, and coyotes eat everything else.  These incredibly smart and adaptable creatures have seen a population explosion in the last decade or so.  Yotes have even been seen in metro areas including Atlanta and Montgomery and have been preying on peoples' pets.
In addition to becoming a nuisance to city folk, the coyote has also become an enemy to the hunter.  Coyotes have been known to raid the nests of turkeys and prey on those newly hatched.  They also target young fawns in the summer months and have known to do quite a number on deer populations.  They'll even boldly go after calves as soon as they emerge from their mother's wombs.
For an idea as to the lengths a coyote will go to in order to capture it's prey, watch the following video.
So, when coyotes, an apex predator, begin to become overpopulated at the expense of herbivorous populations, whom many people depend on for their livelihood, man sometimes must intervene to restore order to the ecosystem.
In comes the trapper, a rather misunderstood person.  A trapper enjoys his job, but the main source of his enjoyment isn't animal suffering.  No, he enjoys his job because he enjoys redemption.  He enjoys restoring order to ecosystems.  He enjoys seeing the farmer's livelihood restored, the pet owner's worry subside, and the hunter's bountiful harvest in the spring and fall.
Animal suffering is a reality to the trapper, though.  He does his best to limit the amount of suffering a trapped animal does experience.  For instance, the coyote in the trap in the controversial video above was caught using a trap with a rubberized clamp that would hardly leave a scratch.  Not only so, but the coyote was quickly and humanely euthanized the day following his capture.  He wasn't left to struggle and starve.
Note: Contrary to an old wives tale, coyotes will not chew their own legs off to escape a trap.
As mentioned earlier, predators do play an important role in the ecosystem to keep populations in check.  So also man has a role to keep an ecosystem in check.  Trapping not only is good for populations of herbivores, but for predator populations as well.  By trapping, we decrease scarcity.  To state it positively, we increase food supply for existing predator populations.  So trapping, while it may be viewed as cruelty to individuals animals, is actually good for the predator population on the whole.
I said it before, and I'll say it again.  That's my two cents on the matter.  Disagree if you will, but disagree civilly.  People are much likely to listen to your arguments if you do so.