Free Guide to Choosing the Right Property
Choosing the right property can be challenging. At The Southern Land Brokers, we divide our land by property use to help make it easier to find the perfect property for you and your family. Each of the types listed below have special characteristics which make them ideal for specific uses. Use these as a tool when searching our site. Keep in mind how you will be using the property, now and in the future.
Of course, our sales team is always a great resource!
Property Uses and Key Features
---
Hunting Properties
View Our Current Hunting Property Listings
An ideal hunting property will provide ample food, water, and cover for a large population of deer, turkey, or other target animal. You will be looking for established open areas to allow for feeding or planting of food plots. Ideally, you would want 3 or more areas for feeding. This will give you hunting stand options and leave room for guest hunters. Water should be available on the property. This is important in seasons where drought may drive wildlife closer to water; if your property does not have water, you have no wildlife. The animals will also need areas to bed and rest. Since you are most likely hunting animals when they travel between cover and feeding areas, choose a property that contains both in close proximity. Keep in mind that you will need to navigate the property easily in the dark, road access, ATV trails and lodging are important.
Last tips:
Look for a variety of water, feeding and bedding areas
Ask for recent game camera images of wildlife
Consider how you will access potential hunting areas
---
Fishing and Recreation Properties
View our Current Recreational Properties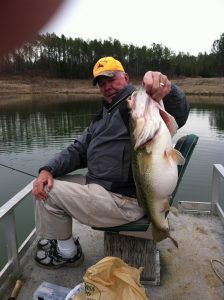 If you prefer fishing to hunting, you may be after a stocked pond, lake or riverfront property. What if you just enjoy a weekend out camping with your family? Look for properties that are in a good location. Usually less than two hours from your home. This reduces time and costs associated with maintenance. River and lakefront properties are premium and usually  include a home, which could be your permanent residence or just a vacation lodge. You may even consider leasing them online as vacation rentals! ATV or retreat properties can even be complete with camping sites which include sewer hook-ups, power, and lodging facility. Fishing ponds should be 1 acre or larger, but smaller ponds require discipline to maintain. Consider adding an automatic feeder to any body of water to make sure the fish stay nearby.
Last tips:
If you will not live there year-round, consider travel time into the maintenance requirements
Consider lodging for you and your family
Discipline is required to maintain fish quality
---
Farm Properties
View Our Current Farm Property Listings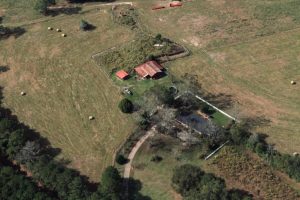 Farm property selection will mainly depend on what crops or livestock you plan to grow. It is a good idea to contact a broker and mention the type of property you will be looking for. Our brokers can show you current listings and keep an eye out for the ideal property for you. It is important to do the math on how much land you will need to grow and make income from your selected crop. Consider storage or even the equipment that may be purchased with the lot. These are very expensive purchase or build separately. Have soil tests completed in several areas on the property. Water will also be key. In this case it is good to talk witht he land owner about the history of the property and anything you may need to watch out for.
Last tips:
Size
Type of crops you will grow
Soil and water
Structures and storage for equipment
---
Ready to Build or Homesites
View Our Current Homesite Listings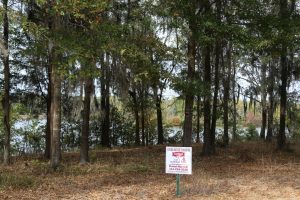 Looking for a great property and your dream home? Consider building the house you have always wanted! The Southern Land Brokers lists home sites ranging from less than an acre to over 100 acres. Even several waterfront listings on popular rivers and lakes in Alabama. Carefully consider the type of neighborhood you would like to live in. Communities may take several years to complete construction, so choose a property that will suit your needs for many years to come. Look at community planning documents to get a clear idea of what amenities will be available. If you prefer the rural life, choose a lot outside of a community development. Consider your daily needs and travel time to stores. Another key is available utilities. Many homesites will have already installed utilities like a well, septic, or power. However adding these yourself at a later date can be costly.  In the end, you will be able to create the home you have always wanted on a beautiful piece of land.
Last Tips:
Usually Smaller Properties .5 – 3 Acres
Neighborhood and area plans
Utilities Available
---
Waterfront
View Our Waterfront Properties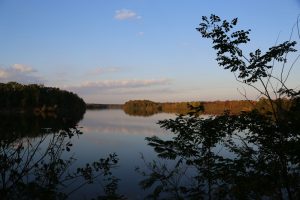 Waterfront properties are always great for country living. The Southern Land Brokers have listed properties from coastal Alabama to popular river communities. A key for a waterfront property is of course access to the water! Choose your property based on your needs. Rivers are great for avid fishermen, while larger bodies of water are better for family entertainment and watersports. Look at access points to launch and store watercraft. Perhaps you just enjoy the view, then look for properties with a home featuring a fantastic porch to enjoy the scene. You can always look at one of our great homesites, including those in River Ridge Harbor a waterfront community in Montgomery, Alabama.
Last Tips:
Will the primary body of water suit your needs?
Check your lot flood zones
Consider building your dream home
---
Residential
View Our Current Residential Listings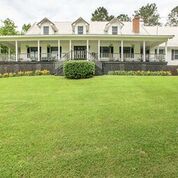 Great residential properties come in many shapes, sizes, and prices. We have even listed lodge and vacation rental properties. Our residential listings typically include an existing home on the property and have a wide range of land sizes and features. From great bungalows, to farms and estates. Most folks know what they are looking for in a great home in Alabama or Georgia. The Southern Land Brokers can help you to find the right balance of recreation and everyday living.
Last Tips:
Existing Home on Property
Ranging from .5 – 100 or More Acres
Multi-Purpose Land
---
Timberland
View Our Current Timberland Properties
Timberland is a popular investment in Alabama. Many great tracts of planted trees are available depending on the size and age of timber you are looking for. The Southern Land Brokers have a long history of buying, selling and managing timber tracts. These properties are often great for more than just investment, but also hunting as well. Properties with a better road network are always more valuable per acre. Also, age of the planted timber will impact price. Look for the correct soil type for growing your timber and quality of management of the current timber.
Last Tips:
Tracts of already planted and/or mature timber
Road access imacts price
Quality of management and soil
---
Investment Properties
View Our Investment Property Listings
The most popular investment land in Alabama is typically timberland. However, there are several other investment properties available. The Southern Land Brokers have listed lodges, vacation rentals, timberland, and land suitable for neighborhood or commercial development. Everything from high fence hunting lodges to 200 acre waterfront properties for neighborhood development. Since there is such a wide range of investment type properties, send us an email and let us know what you are looking for. Our brokers will help to guide you in the right direction!
Last Tips:
What is right for your type of investment
Contact an experienced broker to guide you to the best property
---
Pasture Land
View Our Pasture Land Properties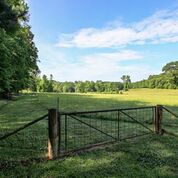 Find the right property for your livestock in Georgia or Alabama. Some more inclusive properties will already have a barn, equipment, and fencing in place for cows or horses.
Last Tips:
Grassed and already fenced properties offer great savings
Look for properties with structures or equipment included
Note the availability of water on the property
---
Commercial Properties
View Our Current Commercial Property Listings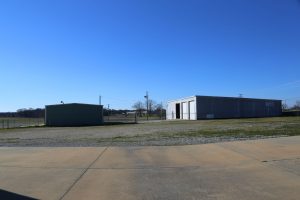 Our commercial properties typically already have a business in place. This means there are work buildings, easy access from major roads. Your search for commercial property may depend on the type of business you intend to operate. We typically do not list attached buildings or leased commercial properties. Please review our listings and talk to our brokers about the type of property you are looking for.
Last Tips:
Land in prime location for your business
Usually existing buildings designated for business use
Utilities available
Does your business rely on street traffic?