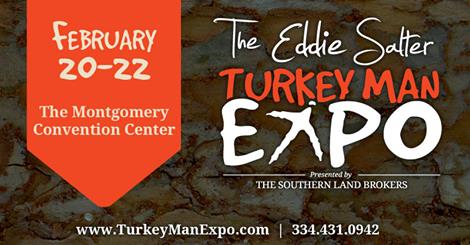 Turkey Man Expo Tickets Now Available!
Get your tickets today for the 2015 Turkey Man Expo!
Tickets are just $7 for individuals and children under the age of 12 get in for free.
The expo will run from the weekend of February 20-22.
Don't miss out! Click here to get your tickets today!