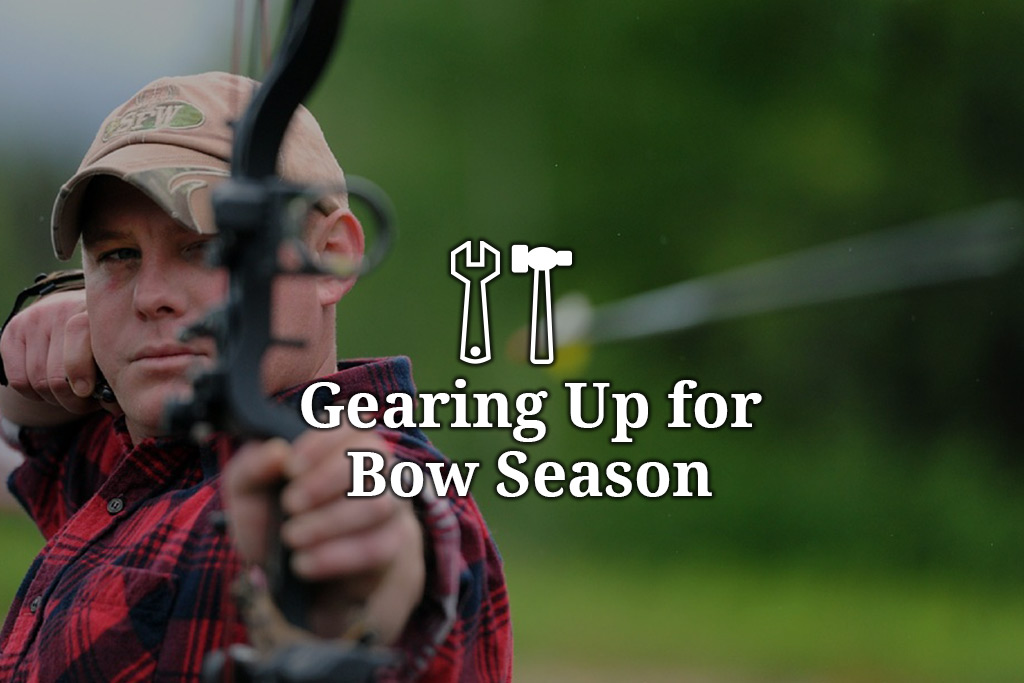 Tips and Gear Every Bow Hunter Needs
Bow season is just getting started here in Alabama and we wanted to share a few gear tips with you as you start out this year. We have all been practicing, checking our gear, watching our cameras, and packing our bags for weeks in preparation for the upcoming season.
Warmer Weather Calls for Special Camo
The warm fall weather in the Southeast means you need to prepare for temperatures between 40 degrees and 85 degrees and a flexible wardrobe of camo is essential.
Top Tips
Moisture-wicking fabric
Something waterproof
Plenty of pockets
Some of our favorites include moisture-wicking camouflage shirts with scent block. This keeps you cool and comfortable as the temperatures change throughout the day. Remember plenty of pockets to keep the tools you need easily at hand in a tree stand. Lastly, for those rainy days, a lightweight, but waterproof jacket is a must have.
Keep Odor at Bay
Deer are most likely to smell you before they see you. We have all had this happen at some point…
Top Tips:
Start with a scent free wash
Hide odors before you leave for the woods
Pay attention to the wind
Wash your hunting clothes with scent free detergent and fabric softeners to avoid adding perfumes and scents to your gear. Spray your clothes before heading to the woods with a scent eliminating spray.
Lastly, hunting in or behind a blind can reduce the amount of human scent spread on the breeze, but this isn't always a good option in bow season. Carry a wind checker, usually a powder in a small bottle, use this to make sure smells spread on the wind do not land in game trails.
Safety First
Don't be the hunter your friends tell what-not-to-do stories about!
Top Tips:
Tree stand safety
Get a covered quiver
Inspect your equipment
Tree stand accidents and falls make up the top portion of injuries to hunters. A fall from only 20 feet can be life threatening, cause major damage to internal organs, and easily break bones. Purchase a proper safety harness for use with your tree stand. Remember it may save you from a life threatening fall, but you may have to wait a while for rescue.
Broad heads are razor blades and it is all too easy to hurt yourself  or others completely by accident with improperly stored or transported broad heads. A covered quiver to securely store your arrows should prevent arrows from coming dislodged while hiking to your tree stand or firing at game.
A hunter can easily prevent disappointment and injury by inspecting his/her weapon before the season starts. Look for flaking or separating laminations and fraying strings. Also, inspect the pulleys and cables on compound bows for any damage. You can easily take your bow to your local expert for inspection in preparation.
Safety Tips for All Hunters
Use common sense
Always tell someone where are going to be
Additional Resources on the Latest Bow Hunting Gear:
http://www.thesportsmanchannel.com/2017/01/first-look-new-bowhunting-gear-2017/
http://www.cabelas.com/category/New-for-Archery-Gear/106031880.uts