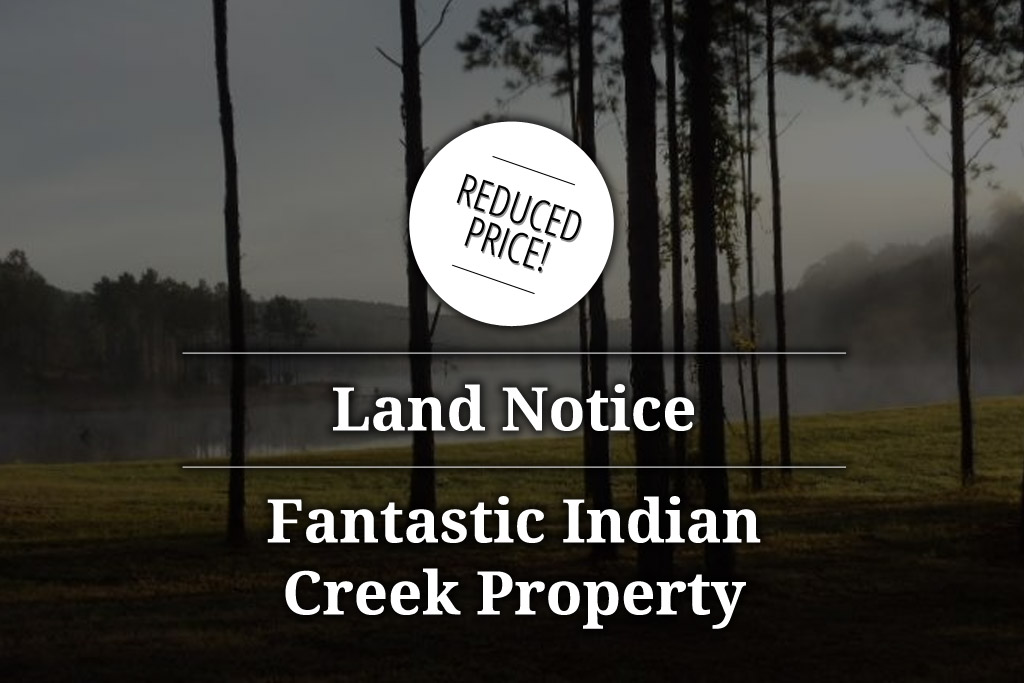 Price Reduced on Great Indian Creek Property
This amazing property is the outdoorsman's dream! Almost 1,500 acres with two lakes, mature trees, camp house, and outbuildings in an area with great wildlife management. We can sure you this is a turn key property in the heart of the Alabama Black Belt.
Deer, Turkey and Bass, Oh My!
This property has been endorsed by Eddie Salter (The Turkey Man) and Ray Scott, Trophy Bass Retreat. Excellent hunting property with blinds and food plots in place. The surrounding properties are also 1000+ acre tracts managed for recreation. The jewel of this property is the 30-acre bass lake creates "one of the finest lakes in the area," according to Ray Scott.
Eddies Salter walked through the property shortly after turkey season and said, "If you are looking for a nice recreational and hunting property, this one should be at the top of your list."
Property Features
The landscape includes rolling hills with Indian Creek running through the center of the property. The larger lake has a 1,000 ft retaining wall along the lodge site. Some areas were clear cut in the past, around 135 acres, which provided much-needed habitat for deer and turkey. The property has a well-established road system with locked gates.
There is a single wide mobile home in great condition, which acts as the camp house. The metal building serves as bunk room with a full bath, ATV storage, electricity, water and phone service. Two tractors and implements are included with the purchase of the property.
Property Footage Shot from Aerial Drone
Contact David Harrell for more information!
Phone: (334) 224-9520
Email: David@TheSouthernLandBrokers.com