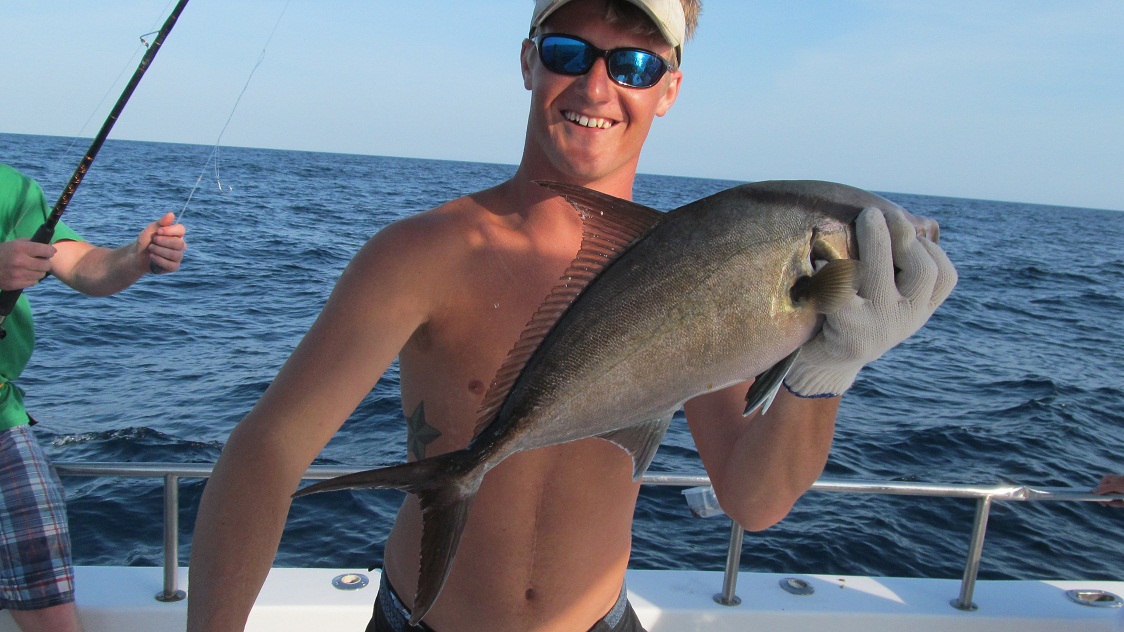 Offshore Fishing When Turkey Season is Over
There are few things more upsetting to a turkey hunter than the last day of turkey season.  We have been at it for forty five days now and it is over until next March.  One thing that I look forward to in the months after turkey season is offshore fishing.  Alabama is a very diverse state and we have some of the best saltwater fishing available.  This past weekend we chartered a boat out of Zeke's Landing in Orange Beach, Alabama and had a very successful outing.  This is one of the best times of the year to go because Red Snapper season hasn't started yet and you are likely to get more fishing for your money since these charter captains are still waiting on peak season.  Also the weather has not reached unbearably hot temperatures yet.
We traveled about fifty miles out into the Gulf of Mexico during our ten hour trip.  We had a very successful trip and caught lots of fish.  We caught Amberjack, Triggerfish, Scamp, Snapper, Wahoo and even a few stingrays along with some big sharks.  Our trip netted us over 200 pounds of fish.  I personally like the Triggerfish as my favorite.  This fish is excellent both on the grill or out of the oven.  As spring gives way to summer and turkey season comes to a close on our Alabama hunting land- try to make some time to get out in the Gulf with your friends and have a great time catching some fish.