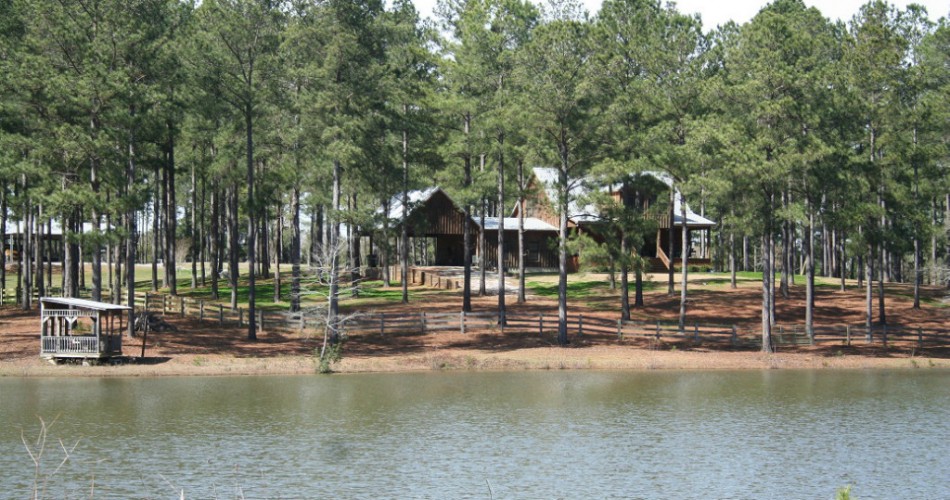 Lowndes County Land For Sale – 76 Acres in Sandy Ridge
We have one of the most beautiful Alabama hunting lands for sale in Lowndes County. The gorgeous 2800 square foot cabin house on the property is worth just checking out the listing. Whether you want to hunt, fish, or just relax in the cabin enjoying some beautiful Alabama country, this property is for you. This property has everything you need to complete your hunting weekend getaway. The property is a very well kept, clean, and attractive piece of land. The property has a seven acre stocked lake with plenty of bass, crappie, and bream. Several hunting areas are stationed throughout this Alabama hunting land for sale in Lowndes County. The property has some fencing that could be developed for horses, and two 50 x 40 out buildings to store equipment.
Another great quality about this land is the 31 acres of mature pine and 21 acres of three and four year old pines. This must see property is only 5 minutes from Interstate 65 and 25 minutes from Montgomery. So if you are looking for Alabama hunting land for sale in Lowndes County or have considered purchasing a nice quiet weekend retreat, I urge you to visit our website and check out the listing on this property.