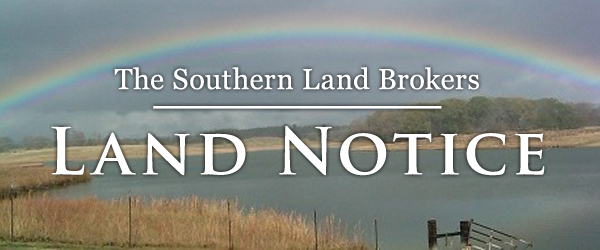 Are you familiar with Land in Alabama that may be for sale by owner?
As we work with clients and their properties we often know of many properties that are not on the market or maybe they will be on the market in the future. They could also be properties that are for sale by owner that landowners will allow us to work with them on as buyers agents.


There are many properties sold each year to buyers that are aggressive in their search and they seem to always be in front of the line. We have the knowledge and resources to put together any size or type of package whether it is timberland, farmland, or just a nice recreational tract that you may be interested in. If you are looking for a special property or think you may be in the market in the future feel free to contact us, and we will be happy to assist you in your search for land in Alabama.
Call: David Harrell 334-224-9520 or david@thesouthernlandbrokers.com