Fort Deposit Tour of Homes
It's a home buyer's dream come true! The Southern Land Brokers are hosting a tour of homes in Fort Deposit, Alabama on October 25. The tour will last from 11am to 2pm.
Bancorp South will be on site helping to qualify any and all ready buyers and there will be agents at each location to answer any and all of your questions.
The following are properties that will be featured during the Tour of Homes:
510 Lee Street
10 Rogers Street
6 Rogers Street
8 Rogers Street
312 Golson Road
5 Old Fort Road
203 Old Fort Road
Each home will be decorated with balloons, so don't miss out!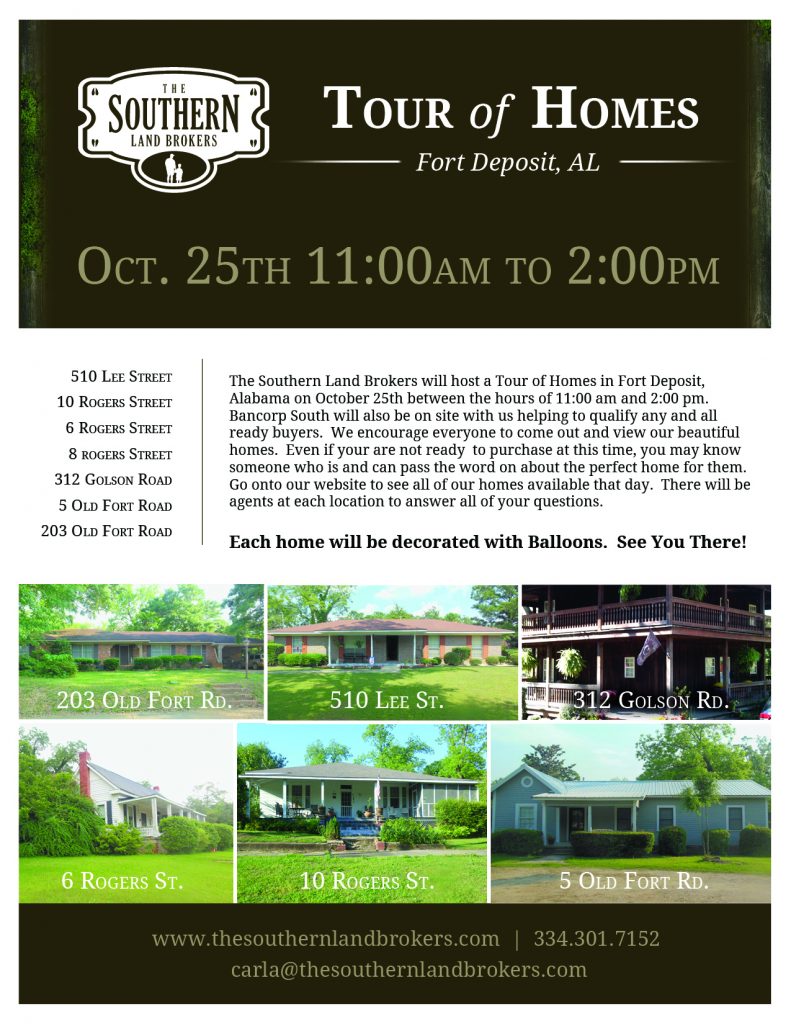 For more information on these great homes check out The Southern Land Broker's website!