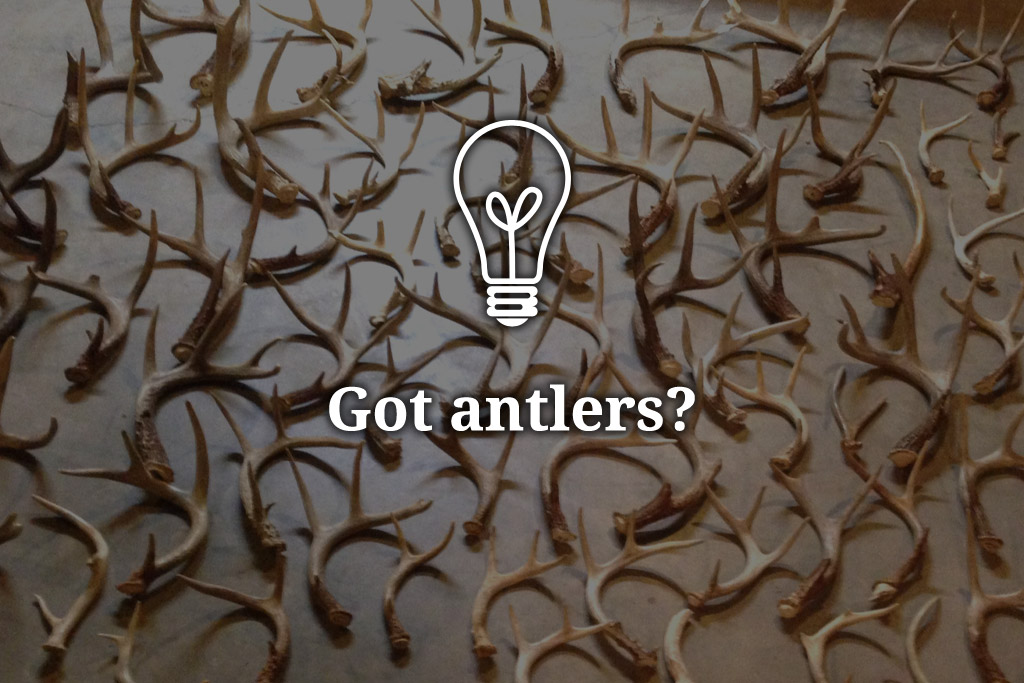 Creative Uses for Your Collected Deer Antler Sheds
(Featured image from: A Guide to Shed Hunting from American Expedition Forum)
Bring the outdoors in by displaying and using your collected antler sheds for some great projects around the house. (After all, no proper lodge is complete without a few trophies!) A quick online search can reveal even more ideas, but here are a few of our favorites from Pinterest.
[easy_image_gallery]

---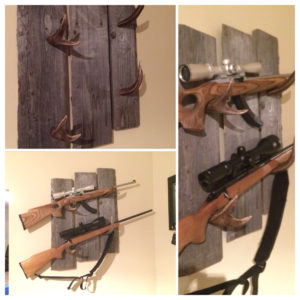 Deer Antler Gun Rack
A few faded pieces of barn wood
Cut sections of white tail deer antler with forks
Give your weapon display a modern rustic look. Create a custom rack for your rifles or shotguns from bits you probably have laying around. (Source)
---
White Tail Deer Antler Jewelry Holder
This is great for organizing bracelets and rings. Deer horns are naturally perfect for the job. Arrange your antlers to make a stable base. You can hold them temporarily with a few spots of hot glue. Then tie with natural twine rope to hide glue and add texture.
---
Colorful Antler Wall Art
Naturally shed antlers
Paint
Painters Tape
You can use any color combination imaginable (metallics are nice) to create geometric patterns across the antlers. Hang these on the wall or display as accessories on your coffee table or dresser. (By the way, these babies sell for over $100 on Etsy.com)
---
Rustic Antler Candle Holder
Single shed antler
Candle Holder
Candle
This can be done in any configuration you like, but what a nice way to warm up the dining room table. Sort through your antlers and find one that sits well on a flat surface. Then attach a candle holder. (From Pottery Barn)
---
Antler Accents and Center Pieces
Plaid tablecloth
Dough bowl
Collected pine cones
The easiest way to reuse your collected white tail deer sheds is to arrange them in centerpieces like this one. (Source) Decorators often use them as accents on a mantle or side table as well.
---
Other Endless Uses
Knife handles
Jewelry
Wind chimes
Towel holders
Coat racks
Dog chew toys
Have other ideas or photos? Share them to our Facebook page and we may just post them for everyone to see.
Quick Tips:

Check out our blog post Shed Hunting on Alabama Properties for more tips for finding shed deer antlers in Alabama.
Also, shed antlers often have a gray or sun bleached appearance. Use a light coat of shoe polish to return them to a more natural-looking brown color and add a glossy sheen.