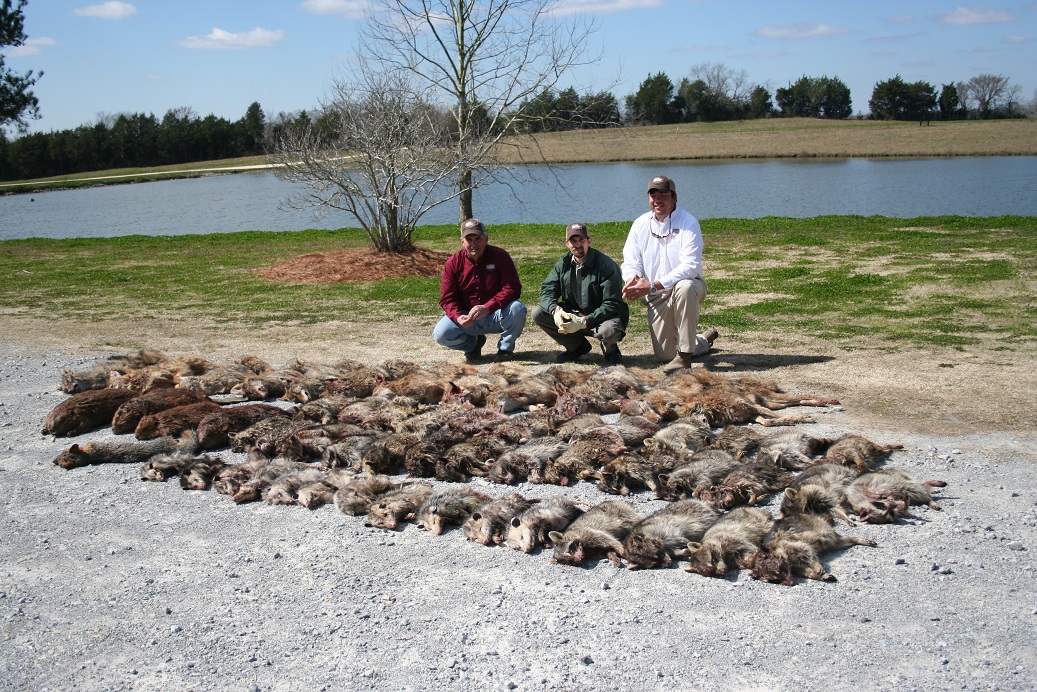 Alabama Land Services-Predator Control
The Southern Land Brokers recently finished up a 10 day predator control project with Marve Breeding-owner of Sandy Ridge Outdoors located in Lowndes County Alabama.  After assessing the damage that was being caused to the deer and turkey population on his property that we manage, we partnered with our professional trapper-Clint Cary of Jackson, Tennessee.  Clint is the owner of Tactical Trapping Services and is recognized as one of the most effective trappers in the country.
State biologists recently conducted a very intense study using radio collars on fawns.  The results of this experiment were shocking and eye opening.  An estimated 65% of the fawns were taken by Coyotes.  With a 65% predation rate and our State's liberal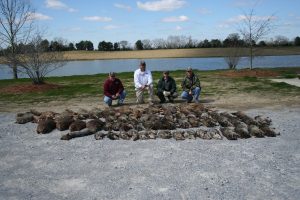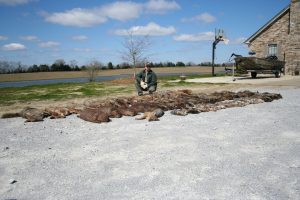 bag limits, the Alabama Department of Conservation was concerned enough to start considering the idea of reducing the number of doe days in some counties.  We took this information and decided with one of our landowners to be proactive about the predation problem.
Clint arrived on a Friday and stayed on site for 10 days setting and checking traps.  He worked closely with David during this time.  After some initial scouting for scat and tracks, we determined some of the best locations and began setting traps.  The rain was a big problem during 3 or 4 of the days during this project.  Clint owns over 600 traps and utilizes a variety of designs and methods for trapping.  The rain definitely affected the scents that he uses and the first few days were handicapped by the weather.  As it began to dry out we started seeing unbelievable results.  We were able to trap 12 Coyotes along with countless raccoons and possums.  The raccoons and possums are very hard on Turkey nests and by having less of these predators, we should see a big increase in the Turkey hatch on this property.
Overall, this project was a huge success.  Marve Breeding is a landowner who understands the importance of a sound wildlife management plan.  A project like this will produce immediate results and is one of the many land services offered by The Southern Land Brokers.