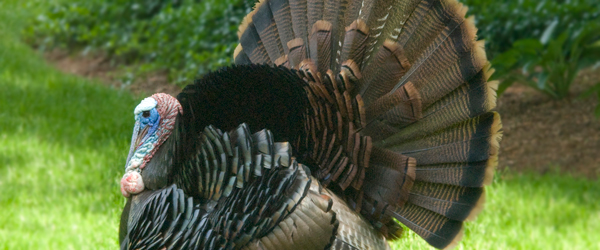 3 Tips To Get A Gobbler This Season on your Alabama Hunting Land
I hope your turkey season is going well. It is always good to be reminded of the basics as you always are learning something new as you hunt. Here are three quick tips we have for you this spring turkey season.
1. Make sure you are practicing your calls
Not just knowing when to call but also making a good clear sounding call are often critical keys to a successful turkey hunt. Hens make a variety of calls: yelps, clucks, cuts, purrs, and whines. The best way to learn to call is to practice with an experienced turkey hunter or to purchase an instructional video and then practice the calls taught by the instructor. It isn't necessary to become an expert in each of these calls but practicing several will give you more options to bring the turkey on to your Alabama Hunting Land.
2. Try to scout more and call less
Most of the time by mid-season, the turkeys are getting call-shy, so it's a matter of putting in time in the woods and looking but not doing a lot of calling. You might get them to gobble, but it's harder to get them to come in.
3. Try to hunt more in open fields and along edges
The majority of the turkey's food sources are found in open, sunny places. Grasses, berries, and insects are the primary foods for adult turkeys. And while spring is here, they are good places to set-up and wait for a feeding long-beard when they are refusing to gobble.